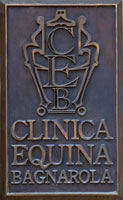 Clinica Equina Bagnarola is an equine hospital located in Bagnarola di Budrio, near Bologna. It was founded in 1988 based on specialized centers previously born in other countries like United States, England or Germany.
In 33 years of activity, Clinica Equina Bagnarola offered thousands of hospitalized horses state-of-the-art diagnostic and surgical resources. In Italy, it pioneered emergency abdominal surgery, arthroscopy and scintigraphy. A 24 hours, 365 days staff is available to offer colleagues and clients a continuous service, both for consultations and scheduled visits and for emergencies, where timeliness to safeguard the patient's life is essential.
We work side by side with referring veterinarians and customers to offer the best possible solution for their horse's health.
Facility
Clinica Equina Bagnarola is immersed in the Bolognese plain and consists of two buildings: a stable with 10 large boxes for the hospitalized horses and the main building. The latter consists of an examination room, a room for diagnostic imaging, two operatory theatres with recovery boxes, a laboratory, a cafeteria and offices. Each examination or surgical room is ready with all the necessary equipment.
Dr Fabio Torre, DVM, ECVS, DAMS
Dr Fabio Torre is the Director and founder of the Clinica Equina Bagnarola. He graduated at the University of Bologna in 1980. After some years in practice, during which he attended several stages and courses in different countries, mainly United States, Germany, Sweden and England, he started the Clinic in 1988 as the first Italian private equine referral center. His practice as well as his research work mostly deal with equine orthopedics and general surgery.
In 2002 he became a Diplomate of the European College of Veterinary Surgeons (ECVS). He's the author of nearly 40 original papers published on International referred journals, chapters in books and several presentations in Congresses, including SIVE (the Italian Association of Equine Practitioners), SISVET, SIDI, WEVA (World Equine Veterinary Association), BEVA (British Equine Veterinary Association), AAEP (American Association of Equine Practitioners, ECVS, Equitana and others.
Dr Torre was a founder and President of SIVE and joined the WEVA Board from 2001 to 2008.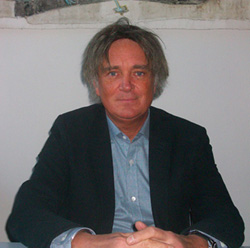 Assistants
Dr. Marco Bassi Andreasi, DVM
Dr. Jana Gasparin, DVM
About us
-- edit:
2019-08-27T07:08:10+00:00