Clinica Equina Bagnarola is an equine hospital located in Bagnarola di Budrio, near Bologna. It was founded in 1988 based on specialized centers previously born in other countries like United States, England or Germany.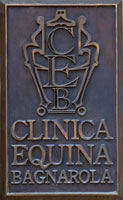 During 25 years, several thousand horses has been admitted to the clinic, 9000 specifically for surgery. Most of the patients have been referred by colleagues for diagnostic procedures, elective surgery or emergency. The relationship with colleagues has been one of the most important reasons to start the activity and results are largely based on reciprocal exchange of experiences. Further, the complexity of the caseload allows the systematic review of clinical case to produce scientific papers.
The development and growth of the Clinica Equina Bagnarola paralleled the progresses of equine practitioners. Despite the recent difficult years, the qualitative growth of the equine practitioners developed positively and during the last 25 years the work in the field has become dramatically different, in terms of increased quality. To satisfy any new need, Clinica Equina Bagnarola during the years adopted new equipments and offered new services in terms of diagnostic, surgical and emergency procedures.
Over 70% of patients are referred by colleagues. Information and requests of veterinarians represent the starting point for any subsequent diagnostic or therapeutic step. Each patient is assigned to a different category. Emergency cases are hospitalized on a 24 hour basis. Each case, after the first evaluation, is discussed with the referral vet and owner before any diagnostic and therapeutic procedure is started.
The Clinic offers short or long term hospitalization, according to the patient's needs, but routinely patients are kept at the Clinic only to complete the necessary diagnostic procedures and first postoperative therapies. At dismissal, the referral vet is informed about results of diagnostic exams or proposed treatments, convalescing times etc. When possible, the referringl vet is asked to give information about the follow up of the case.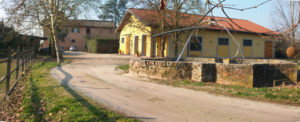 Dr Fabio Torre, DVM, ECVS, DAMS
Dr Fabio Torre is the Director and founder of the Clinica Equina Bagnarola. He graduated at the University of Bologna in 1980. After some years in practice, during which he attended several stages and courses in different countries, mainly United States, Germany, Sweden and England, he started the Clinic in 1988 as the first Italian private equine referral center. His practice as well as his research work mostly deal with equine orthopedics and general surgery.
In 2002 he became a Diplomate of the European College of Veterinary Surgeons (ECVS). He's the author of nearly 40 original papers published on International referred journals, chapters in books and several presentations in Congresses, including SIVE (the Italian Association of Equine Practitioners), SISVET, SIDI, WEVA (World Equine Veterinary Association), BEVA (British Equine Veterinary Association), AAEP (American Association of Equine Practitioners, ECVS, Equitana and others.
Dr Torre was a founder and President of SIVE and joined the WEVA Board from 2001 to 2008.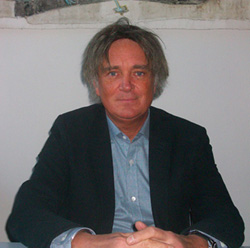 Assistants
Dr. Marco Bassi Andreasi, DVM
Dr. Jana Gasparin, DVM
Consultants
Surgery and Orthopaedics
Michael W. Ross, DVM, Dipl. ACVS – University of Pennsylvania, USA
Orthopaedics and diagnostic imaging
Sue J. Dyson, MA, VetMB, PhD, DEO, FRCVS, Animal Health Trust, Newmarket, UK
Head surgery
Michael Nowak, DVM, specialist in equine medicine and surgery, Duisburg, D
Ophthalmology
Manuela Crasta, DVM, PhD, Dipl. ECVO
About us
-- edit:
2019-08-27T07:08:10+00:00